The Illusions
Michelangelo's illusions and performances are one-of-a-kind. Even when taking on a traditional piece, he creates a new experience by improving the design, elevating the presentation and making everything his own. No show looks like Michelangelo's. No show sounds like Michelangelo's. No show entertains like Michelangelo's.


Crated Casket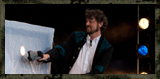 Michelangelo's exclusive "Misbehaving Light" illusion. One of our earliest and most popular!



Full-Length Video »




Spare Parts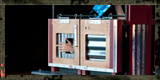 A woman divided—again and again. This illusion takes "Sawing a Lady" one step further.



Full-Length Video »




Lady Through the Keyhole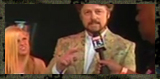 A lady enters a locked box through the smallest of holes...with a little help from the spectators.



Television Segment »




The "Zingarina" Jacket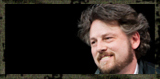 Some rope, a jacket, and more than one surprise. Even Michelangelo's assistant doesn't see this coming.




Picasso Princess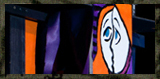 Michelangelo's version of a girl with a missing middle is unlike any other. More real—and surreal! Smile now....



Highlights »




The Wishing Table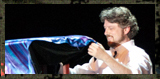 In one of the show's most breath-taking moments, magic happens when your wishes are pure.




Body+Blades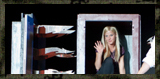 When faced with 16 stainless-steel blades, the only safe place may be...nowhere.



Highlights »




The Art of Illusion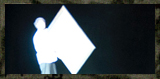 A beautiful woman, "consumed" by art, returns in the most unimaginable and striking way possible.




The Matrix Shadow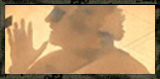 Tattered bits of shadow coalesce into something—or someone—more familiar.




Windows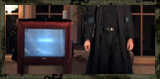 The instantaneous appearance of a girl. Just open the window....




The Channel Changer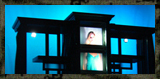 First developed by Michelangelo in 1999, this "Future Technology" illusion has been given a high-definition upgrade.




The Interludes
The Italian word "intermezzo" is a word that means "placed between." Like the word "interlude," it beautifully describes these bits of magic performed between the larger illusion segments. Intimate and often humorous, these astonishing pieces are as entertaining as any act within the show.


Voodoo Paper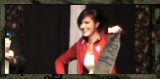 What happens in Michelangelo's hands, happens in the spectator's hands. It's voodoo!



Full-Length Video »




Card Switch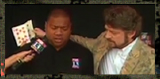 The spectator tries to match Michelangelo's prediction.



Television Segment »




Ropelangelo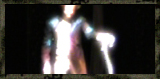 Michelangelo's exquisite "Symphony in Strings."




The Sword in the Book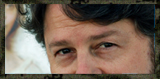 Two unlikely props are brought together for a powerful demonstration of mindreading.




New Linking Rings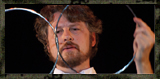 Michelangelo and a special guest take this classic effect to a whole new level.




The Zodiac Instinct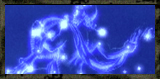 A random spectator selects a sign from the zodiac and finds that the entire audience has chosen the same sign.





Michelangelo selects performance pieces from the repertoire at his sole discretion. Show content subject to change without notice.
Michelangelo reserves the right to exclude segments for any given show, based on venue, technical limitations, time allotted, or for safety.
Technical riders will be issued as needed.



Michelangelo's Illusionicity
Magic and Illusion in Concert
Executive Producer
Shaun Moyes
Produced by
Michelangelo Magic Works, Inc.
Written and Directed by
Michael Christenson
Lead Assistant
Kaley Casaday
Tour Stage Manager
Paul Draper
Illusionicity Dancers
Jo Telesco
Celisse Halterman
Kendall Jensen
Erika Cox
Olivia Simons
Dance Segments Choreography
Rachel Gibson
Ashley Heath
Janalyn Memmott
Jo Telesco
Illusion Wranglers
Cory Zenger
Patrick Romero
Conor Robertson
Special Thanks
Sandy City Amphitheatre • American Expression of Dance • Dermatology Research Center • Mask Costumes • KOSY 106.5 FM • Fox 13 News • Freebies2Deals.com • TightwadInUtah.com • Shauna Christenson • Myranda Moyes • Cory Zenger • Ronnie and Lisa Romero • Neil and Kathy Moyes • Anne Weichers • Weston Fuller • Nic Dewsnup • Jeshua de Horta • Laura Bedore • Joan Peterson